-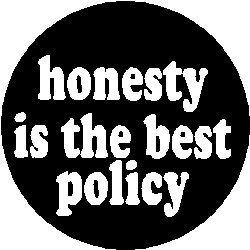 This Privacy Policy Okey DoKey Locksmith explain the way in which Okey DoKey locksmith collects, uses, discloses and maintains information collected from users of our website. This privacy policy applies to the https://www.okeydokeylocksmith.com Site and all services and products performed by Okey DoKey locksmith.
Personal identification information
We may obtain personal identification information from our website users in a few ways, including, but not limited to, when a user visit, register or fill out a form on our website, and in relation to other activities, services, products or resources we accommodate on our website. We might collect user name, phone number, physical address, vehicle maker, model and year and email address.
Undisclosed visit
Users may visit our website anonymously. We will gather personal information from our users only if they deliberately submit such identification information to us. Visitors can always renounce to provide personally information, which will only may prevent them from engaging in specific site activities, but not services.
Non-personal identification information
We may collect Users non-personal information when ever they interact with our Site. Non-personal information may include the type and version of their browser, the type of computer, operating system, internet service providers and other similar information and connection information.
Web browser cookies
We may use "cookies" on our site to improve User experience. For the purpose of keeping record and sometimes to track information, web browser save cookies on their hard drive. User have the choice to configure their web browser to refuse cookies, or at least to alert you before sending any cookie. If you choose to disable cookies, note that our Site functionality or maybe pat of it may not work properly.
How we use collected information
Users personal information may be collected by Okey DoKey locksmith Site and use for the following purposes:
Improving customer service - User information helps us in responding better to our customer requests and support their needs more efficiently.
To send emails - We may use User email address to respond to their questions, inquiries and requests.
How we protect your information
We employ appropriate data collection, processing and storage practices as well as effective security measurements to protect users against unauthorized access, disclosure, alteration or destruction of your transaction, username, password and personal information and any other data stored on our Site.
Sharing your personal information
We are not involved with selling, trading, or renting Users information to other parties, however we may share aggregated demographic and generic information regarding visitors and users (not linked to your personal information) with our business partners, advertisers and trusted affiliates for the reasons outlined above.
Compliance with children's online privacy protection act
Protecting the privacy of kids is fundamentally important. Therefore, we never obtain or maintain information at our Site from those we utterly know that are younger than 13 years, and no page of our site is design to attract those youngsters.
Changes to this privacy policy
Okey DoKey locksmith has the option to modify this privacy policy at any time in the future. When and if we do, we will note the updated date at the top of this page. We advise our Users to check this page frequently to stay informed about any updates on how we are protecting your personal information we collect. You agree and acknowledge that it is your responsibility to check this privacy policy from time to time to become aware of any alterations.
Your acceptance of these terms
By using this website, you accept of this privacy policy. If you any objection to this policy, please leave our Site. By continue using and following changes on this Site this policy will force your acceptance of those conditions.
Contacting us
For any questions about this Privacy Policy, and our practices on this site or how your browser is dealings with this site, please contact us at:

Company: Okey DoKey Locksmith
Phone: (832)408-0006
Email: info