-
If you are reading this page, you are probably on a search for a affordable and convenient car key duplication service.

Congratulations
By reading this one short page you will discover all you need to know and where to look for the fastest or cheapest key cloning solution you can ever find.

What are your basic options?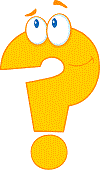 If you have at least one or to functional key to start your vehicle and drive, you might be able to save a lot of money duplicating a second or a third key yourself. Of course you can always call our mobile car locksmith to come out to your location and get a brand new duplicate key in hand within 1 hour, but if you are on a low budget please follow the instruction below for a cheaper solution: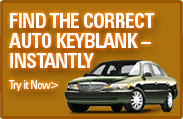 The first thing to find out is what type of key your car use: a metal key blade, automotive anti theft/P.A.T key, transponder key, remote key fob or a keyless entry. To understand what type of key your vehicle use please visit HykoKeys and choose your maker, model and year.

After typing your vehicle information in the website above, if your key marked as 'Programs at Vehicle', you can duplicate the key yourself.

If your key marked as 'Standard-Cut Mechanical Key', you have a metal key blade with no chip and all you need to do is to find a blank and cut it accordingly.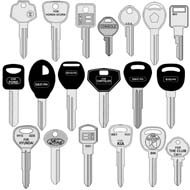 If your vehicle has onboard interface to program the key, the second step will be to purchase a blank key online.

Some websites and applications will offer the service of online key cutting using the post office or any other delivery service. I some situations all you have to do is to send a photo copy of your key and a cut key will be sent to you so all you have left to do will be to program the key.


After obtaining a blank key, you will have to use your car manufacturer specific dashboard procedure. To find your programming instruction visit www.programautokeys.com.

What to do if your car have no interface to duplicate keys?
If your car don't support onboard duplication of keys, you have at least one functional key and you just need a spare one you are left with the following options:
Dealers - If you have extra time, call around and compare rates between car dealerships. The rate at the dealer are pretty competative and you get OEM key with 6 months of warranty
Local locksmith/hardware stores - Open Google Map and type 'locksmith store' in the search box to find local locksmith shops who will cut the key for you
Call Okey DoKey Locksmith licensed mobile locksmith at (832)408-0006 for the shortest response and excelling technical skills and get a brand new key within around one hour.