-
VIN stands for Vehicle Identification Number is 17 a character identification number assigned to all vehicles and can be found on the title record likewise the interior dash on the driver's side.
The VIN is a unique ID attached to each vehicle when manufactured. Therefore it is impossible for two vehicles to possess the same VIN. The essence of this ID number is to have easy access to events such as tracking of your insurance policies, accident reports or when an adjustment is made to your car engine or body work.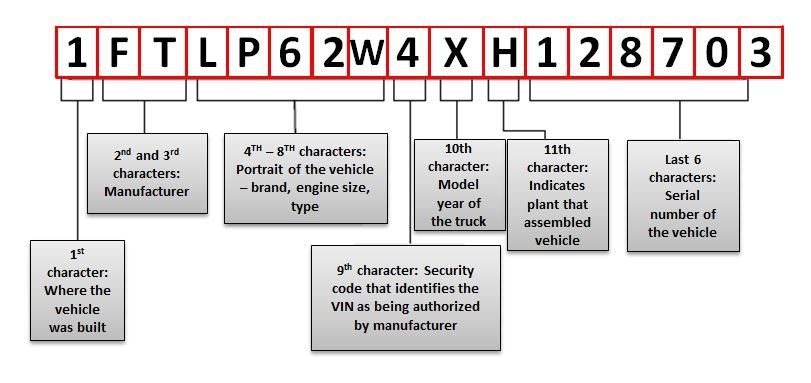 The VIN works similarly like a DNA. It gives a full description of the vehicles point of interest. This includes the model, manufacturer, year, and engine. Technically, the letter I or O do not appear in your VIN. They are mostly represented as 1 and 0.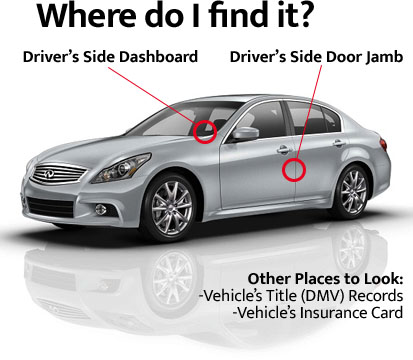 The VIN doesn't specifically have a unique location on all vehicles. Depend on make, model and year, it can appear on any part of your vehicle there are few methods to find your VIN.
You can try a car computer scanner (if you own one) and it can immediately find it for you.
In most cases, the VIN is located the driver's side door jamb or on the interior dashboard, however on many vehicle it can be located on other internal part of the vehicle.
You can likewise find it on your registration or title records as well as your vehicle insurance.
If you still cannot find the VIN, contact your manufacturer when experiencing difficulties locating the VIN of your vehicle as they would be of great assistance in helping you tracking the VIN location on your vehicle.
Do you know that each character on the VIN has a unique interpretation? The character represents where the vehicle was produced, the manufacturer, the model as well as other distinguishing features. Check the structure of your VIN here.
Saturn: 1985 – Present
Plymouth: 1996 – Present
Dodge: 1996 – Present
Mazda: 1998 – Present
Toyota: 1989 – Present
Cadillac: 1985 – Present
Nissan: 1998 – Present
Infiniti: 1998 – Present
Hummer: 1985 – Present
Scion: 1989 – Present
Buick: 1985 – Present
GMC: 1985 – Present
Honda: 1991 – Present
Ford: 1998 – Present
Jeep: 1996 – Present
Lincoln: 1998 – Present
Chrysler: 1996 – Present
Suzuki: All Years
Subaru: 2000 – Present
Lexus: 1989 – Present
Hyundai: 1996 – Present
Pontiac: 1985 – Present
Mitsubishi: 1995 – Present
Acura: 1991 – Present
Chevrolet: 1985 – Present
Kia: 2004 – Present
Oldsmobile: 1985 – Present
Mercury: 1998 – Present
Related articles/services
VIN Decoder by FaxVin