-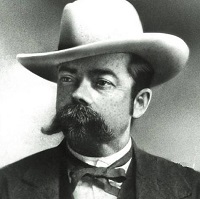 Born on January 1849, Jack Newton Daniel was the youngest of ten children born to Calaway and Lucinda Matilda Cook Daniel. However, there were controversies about his date of birth due to the fact that the courthouse records in Lynchburg, a town in Tennessee, where he was born has been destroyed by fire. This explains why there has been conflicting dates on his tombstone and that of his mother, who died shortly after his birth. Daniel's father remarried on June 26, 1851 and had additional three children with Matilda Vanzant.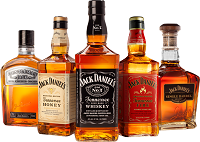 Daniel came from the Scots-Irish, Scottish, and Welsh genealogy. Joseph Daniel, his grandfather was born in Wales, while Elizabeth Calaway, his grandmother, was born in Scotland. Historical accounts have it that Daniel's paternal grandparents immigrated into America in the late 18th century. Daniel spent his early years in the Primitive Baptist church.

There are a few discrepancies about the year he founded the Jack Daniel Distillery. The company that now owns the distillery claims that he got his first licensed in 1866. However, a recent biography written in 2004 by Peter Krass, titled "Blood & Whiskey: The Life and Times of Jack Daniel" maintains that records from land and deed indicated that he couldn't have establish the distillery until 1875.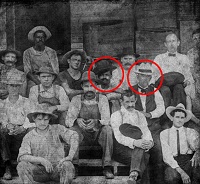 The company's version on the history of the distillery pointed out that Daniel learnt whiskey production as a young boy in the late 1850s while working for a preacher, grocer, and distiller named Dan Call. His master, being a busy man, saw the prospect in Daniel and decided to teach him how to run his whiskey still. A narrative by the New York Times of June 25, 2016, however, reported that Daniel did not learn distilling from Call. The newspaper reported that the company's historical account emphasizes that Daniel actually learnt distilling from one of Call's slaves, named Green, which was misspelled as "Nearis" in the 1880 census.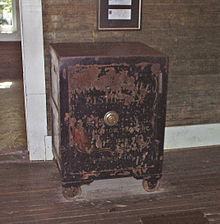 Jack Daniel was said to die of blood poisoning on October 10, 1911 in Lynchburg. The story, however, has it that Daniel got the infection through an injuries sustained on his toes after kicking his safe in anger because he couldn't remember the combination to have it opened. This story has been debunked by recent biographies on life and times of Jack Daniel.

Although Daniel never married nor did he have children, he took some of his nephews under his care. Lemuel "Lem" Motlow, son of Finetta, Daniel's sister was skilled with numbers and was allowed to do all the bookkeeping for the distillery. When his health was failing him, Daniel transferred the ownership of the distillery over to Motlow and one other of his nephews in 1907. Motlow later bought his partner's share of the company and then proceeded to manage it solely for forty years with the exception of the period between 1942 and 1946 due to the ban placed on the production of whiskey during the World War II by the United States government. Motlow became late in 1947.


References
Related articles/services