- There are tons of activities involve in the planning and securing of a real estate projects. In fact, you need to understand every detail involved in the process to be able to make a firm decisions that will guarantee a successful project delivery. Factors such as space layout to paint and carpet colors, right down to the type of locks to be used on each door, among others, must be rightly defined.

When it comes to locks, people often want to know the best between electric strike locks and magnetic locks. Many people have not been able to find satisfactory answers to this common question.

The truth is both types of locks are commonly used in commercial buildings, but there are few differences you should know. Hence, in this short article, we will share with you some of the features of these locks you need to know, including their advantages and disadvantages. Now read on to learn more about the two types of locks.

Electric Strike Locks: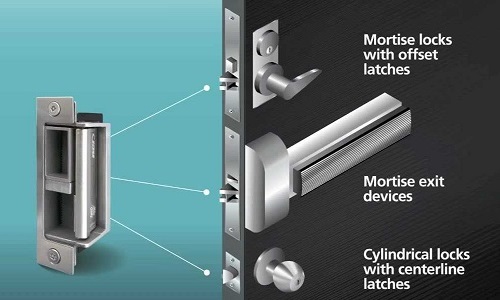 An electric strike lock comes with a mechanically operated strike that enables the release of the door once the mechanical part is activated. To activate the lock, you only need to press the panic bar if you're inside of the building or use an electronic key card reader if you're outside of the building. The electric strike lock still remains secured even when the power goes out. In case of power outage, you can still exit the building using the panic bar to activate the lock and release the door.

Magnetic Locks: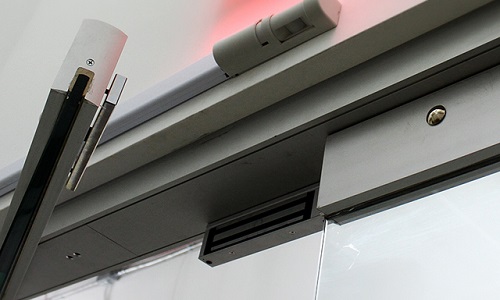 The magnetic lock is a system consisting of an electromagnet and an armature plate. The electromagnet is attached to the door frame while the armature plate is attached to the door itself. The door is held shut when a current passes through the electromagnet to attract the armature plate.

The difference here is that, unlike the electric strike lock that still work when there is power break down, the magnetic door lock requires a constant source of power to function. The magnet won't work at all during a power outage. An obvious disadvantage of a magnetic lock is that it is not really suitable for high security applications since the lock has no interconnecting parts. Its advantage, however, is that it can be installed and operated easily.

The best way to secure your office and enjoy a rest of mind is to fix both the magnetic locks and electronic strike locks on exterior doors, particularly the entry ones. For the interior doors, you can make use of any lock of your choice. Just make sure your employees or security personnel are on ground to attend to the situations in case of power outage perchance you're using the magnetic lock.


References
Related articles/services